Hørpuskin 10S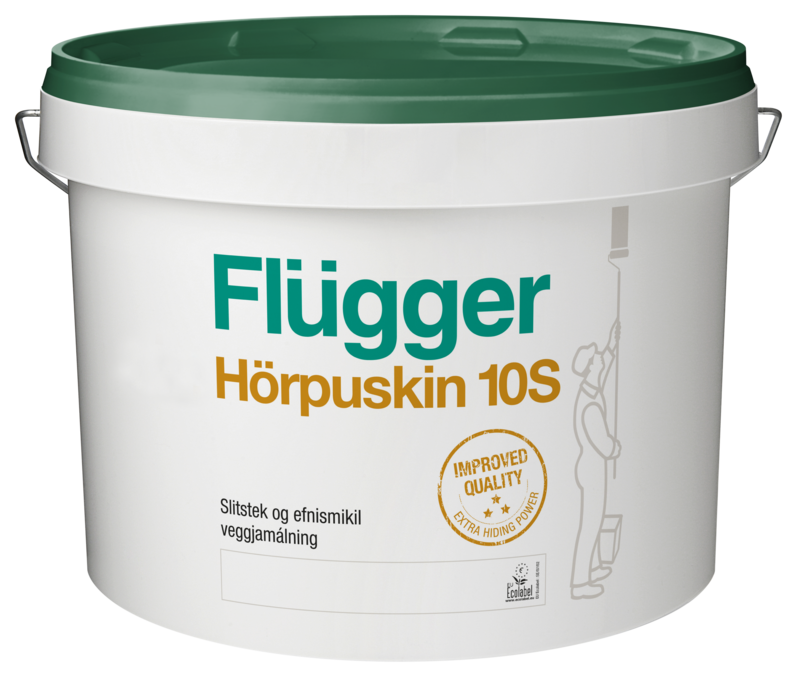 Product Description
Robust wall paint with extremely good fluidity and hiding power. Flügger Hörpuskin 10S has extremely good fluidity and provides a surface with nice and uniform finish. Flügger Hörpuskin 10S is labelled with the European ECO label.
Perfect fluidity
Fills and covers extremely well
Robust and washable surface
Treatment
The substrate must be clean, dry and solid. Prime slightly chalking or
absorbent interior substrates with Flügger Sealer.
For maintenance, clean surfaces with Fluren 37 Basic Cleaner. Flügger
Hörpuskin 10S does not block strike-through from aqueous colourants, water
blotches or nicotine.
Apply 1-2 coats by paint brush, paint roller or by spraying. Min. working
temperature during application and drying/curing: +5 °C. Max. atmospheric
humidity 80 % RH.

Application
For interior use on walls, e. g. in institutions, offices, common rooms and
garages, also in places where high demands are placed on the surface finish.


Storage: Cool, frost-free and tightly closed
Technical Data
Producttype
Acrylic paint
Cleaning of Tools etc.
Water and soap
Current TDS Version
september 2016
Replaces TDS Version
janúar 2013